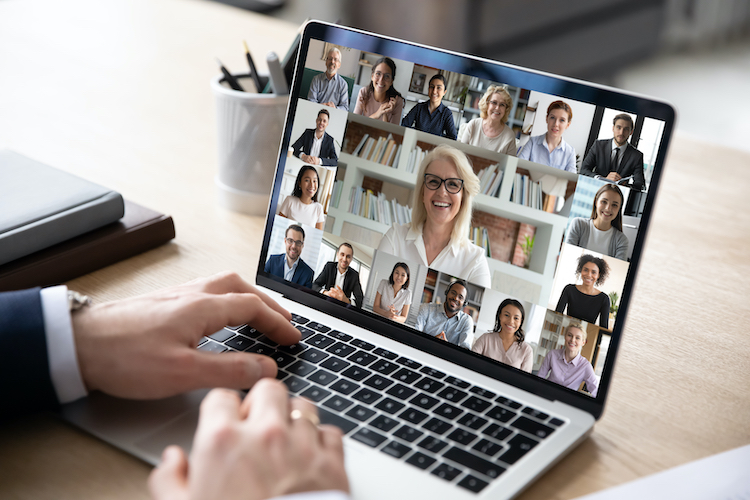 Blog
The New World Of Virtual Events
It's no secret that COVID-19 has drastically changed a myriad of business practices, from an almost complete shift to at-home working to canceled large-scale events, including the likes of Oktoberfest in Germany and Seafair in Seattle.
In lieu of canceling once-in-a-lifetime events like graduation ceremonies and more, some organizations and institutions are opting for newly minted virtual events. In this new world of marketing and digital promotion, companies are often faced with three choices when it comes to their pre-planned and future industry events: cancel, reschedule for the sake of attendees health, or move the entire operation online.
To Cancel Or Go Virtual?
In the electrical engineering industries, companies have opted for both of these options. The Electronic Component Show has been rescheduled for 2021, along with the UK Embedded Show and the Drives & Controls Exhibition. For events that necessitate physical exhibitions, display booths, and the like, rescheduling is a solid option — one that will keep potential attendees safe and engaged at a later date.
However, for those events where a digital approach is an option, there are many reasons why making such a decision could be advantageous in the long run. SEMICON West 2020 and other conferences in the industry have opted to take this route, as some companies have found that these virtual events actually boast several benefits compared to their in-person counterparts. On top of cost-savings on the likes of travel, housing and entertainment, virtual events offer greater flexibility, as the resources presented during these events can be saved and streamed for days, months, or even full years. Even further, virtual events can help business gather far better leads than physical events, as registration for these events can net far better — and more specific — insights and leads than standard sign-in sheets.
According to research from the Center for Exhibition Industry Research, 69% of those business that have chosen to cancel their physical events are opting to create virtual events. For the most part, these events are manifesting as online educational sessions, but there are many alternate forms such events can take. This includes virtual conferences, where attendees can join in an array of simultaneous interactive presentations and virtual lobbies, and virtual trade shows, which facilitate interactions with hosts and sponsors and offer content from vendors upon request.
Running A Digital Event
In running a digital conference, companies have a few options. They may see a spike in participation when running a free event like Arrow Electronics Embedded To Go event held in early April in tandem with a development board giveaway, but running a conference with a registration fee, like the Embedded Online Conference, held May 20 and 21, is also an option. Arrow's content from supplier booths and lectures during the conference is still available for registrants online, and the Embedded Online Conference's material will be available through July — for those looking to run a similar event, this flexibility will be incredibly important for attendees.
Events like the 2020 Advancements in Thermal Management conference, which is being held in early August, will receive recordings from conferences, as well, on top of the opportunity to meet with other industry professionals through video conference rooms and pre-scheduled one-to-one meetings. PCIM Europe's digital days will boast a matchmaking tool that will help attendees find the right speakers and exhibitors that mesh well with their areas of interest. Because the virtual space makes spontaneous meetups a bit less likely, extra effort when it comes to matching attendees with things and people they're interested in will go a long way.
On top of pricing and digital networking opportunities, it's important to consider the virtual environment you're presenting those event-goers. Conferences like Aspencore's PowerUP EXPO are opting for 3-D virtual spaces using platforms like vFairs. While it is completely feasible to run a conference fully through chat rooms and video conferencing and streaming applications — like the AtlanTec Festival of Technology is doing through Cisco Webex — these virtual spaces offer attendees another level of immersion. As part of our Industry Tech Days event at EETech, hosted on All About Circuits, we're also offering attendees the chance to explore a virtual trade show floor with booth experiences.
The path organizations choose here will depend heavily on what your attendees hope to get out of the event — and whether something like virtual booths and stalls will help augment the information you're presenting.
A Remote Future
Even after the current pandemic subsides, it will have lasting effects on the way we conduct business far into the future. For that reason — and all of those mentioned above — virtual events are here to stay. As organizations continue to launch products and set and reach new marking goals, those businesses will need to find a way to connect with their audience through multiple channels. Now that people have gotten used to and fond of the advantages that come with digital events, they're likely to be a part of all marketing initiatives in the long run. As you go about this new normal, remember that flexibility and adaptability can be your keys to success.