Remove all the roadblocks to your digital strategy.
From website design to E-commerce, tech stack, and content consulting, our team of experts will help you strengthen your digital presence and achieve your goals.
Our comprehensive platform is built to your specifications with customer user interfaces, tailored UI and UX design, and the ability to integrate with a variety of systems.
Digital Presence
Done Right
Whether you need to create a new site or upgrade one, our software developers, designers, and electrical engineers help high-tech companies strengthen digital presence through results-focused strategy, execution, and transformation.
Tailored Solutions for the B2B Buyer
Learn About Digital Presence Strategies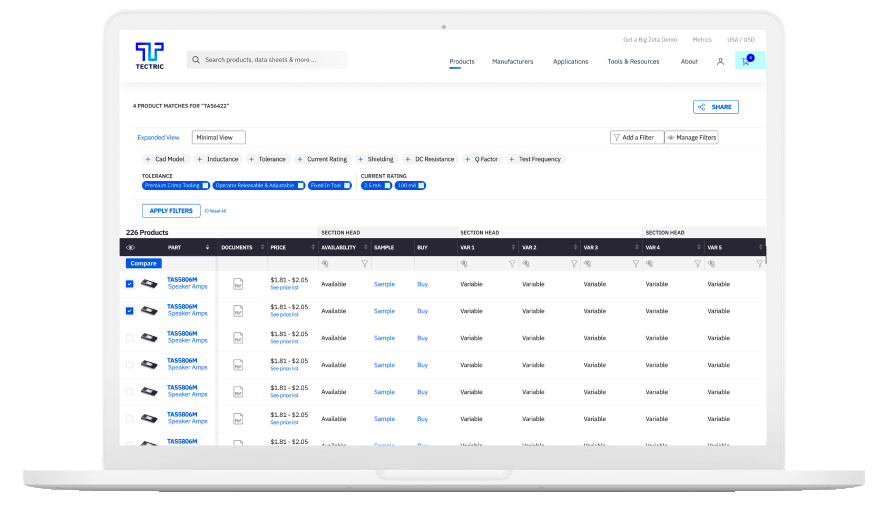 Design Tools
Unleash your digital potential with tools that bridge the gap between awareness and E-commerce
Bloqq Diagram
Engage engineers with an interactive block diagram tool that displays the breadth of your products in system implementations.
View Solution
Part Number Builder
Make it easy for customers to get a quote or make a purchase with Part Number Builder, which is easy to add to your site.
View Solution
Product Configurator
Give your customers a guided and visual journey that provides more contextual search capabilities than ever before.
View Solution
SaaS Products
Find the SaaS products and services that you need, including our innovative site search
Industry Research
Valuable year-over-year trends and compare demographics to better define how engineers interact with the market.
View Research
We always have time to chat, share ideas and find out
more about you and your needs. Don't be shy.