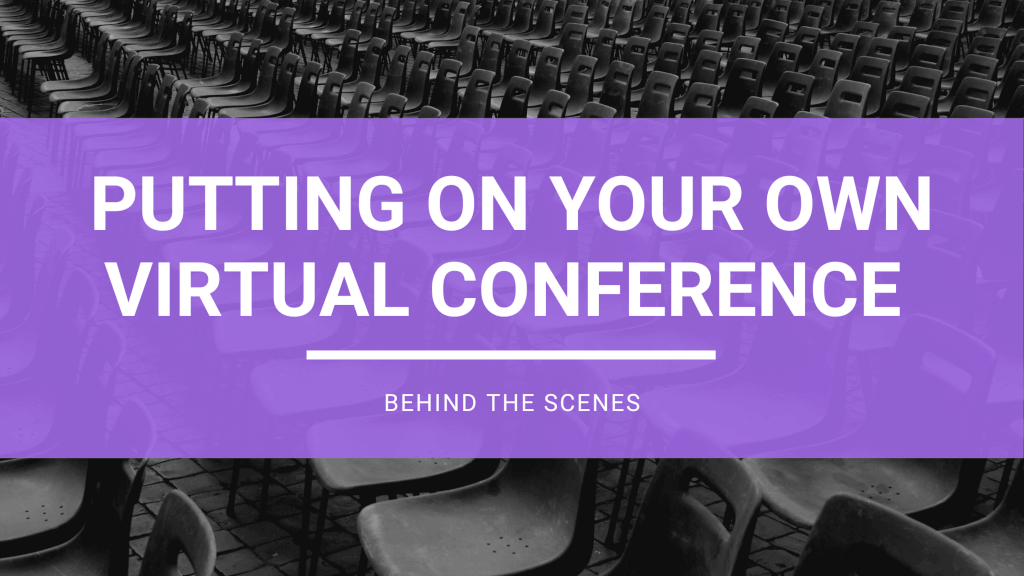 Blog
Putting On Your Own Virtual Conference – Behind the Scenes of Industry Tech Days 2021
The pandemic caused the cancellation of basically all in-person events for the totality of 2020, leaving engineers with fewer options for keeping up with the industry and interacting with vendors in an expo setting. We needed to find a way to connect engineers with the companies that helped them engineer our future.
Enter Industry Tech Days. By providing 5 all-star keynotes from the most influential engineers in the world, 50 live webinars with interactive Q&As, and new product information, we created an event that helped fill the gap and improved on virtual engineering conferences in the process.
Last year, our event concluded with over 25K registrants, 97% of which said they would return the following year. Our 30+ exhibitors were thrilled with the turnout and our execution of the event, with almost all returning to have a presence at this year's event.
What makes Industry Tech Days different from any other digital events out there?
We started with a solid foundation. Instead of buying a 3rd-party digital platform and slapping our logo on it, we built and developed our own platform, in-house. We created a virtual "Expo Hall" where each exhibitor had their own custom-built booth. Working with our industry partners, we provided 50+ exclusive live sessions and landed five impressive keynote speakers, all with an interactive Q&A, otherwise, the attendees might as well be watching YouTube videos.
Our purpose is to always serve our global engineering audience. So we made the event free and geo-targeted by time zone with the added option of accessing the content after the event was over, just in case you missed a keynote you had your heart set on.
How is Industry Tech Days 2021 Bigger & Better?
Due to last year's success and enthusiasm from our audience, Industry Tech Days returns. But what is different about this year? For starters, we know to double the supply of Red Bull.
Building on last year's experience, we started with three goals:
Unique content and keynotes
Increase awareness
Better prepared
Killer Keynotes and Content:
One thing we have learned from our podcast is to aim high, and it never hurts to ask. We reached out to our dream guests to see if they would be interested in being keynote speakers, but we're still waiting to hear back from Elon Musk. NASA didn't feel like loaning us one astronaut…so they loaned us two. We were pretty "over the moon" about it (nudge nudge). Arduino co-founder, Massimo Banzi, enjoyed participating in our podcast so much, he agreed to join us. One by one, all-star speakers kept agreeing to give keynotes.
When it came to content, we wanted to make sure we were providing engineers with content they hadn't seen before, or could just pull up on YouTube. We set high standards for what was provided by our exhibitors, and each piece was reviewed by our editorial team to make sure it was worthy content.
More Awareness:
25k attendees blew us all away last year. Once our event went live, the numbers soared. Day by day, we watched in awe as more and more engineers registered, attended, downloaded, shared, and interacted with the event!
To make it easier for registrants to attend more events, we added a "My Schedule" button to the platform this year, which allows users to create their own lineup of sessions to easily access the  content they care the most about.
Be Prepared:
This was by far the most important. Last year our preparation runway was much shorter so we extended that timeline to nine months this year. We worked with each speaker, exhibitor, and sponsor personally to make sure the process was smooth for all parties. Otherwise, it's the night before the event and we're screaming "where is that whitepaper?!?"
It should be noted our company personnel has grown immensely since last year so not only do we have a seasoned crew, but also more hands-on deck. One of the biggest advantages for any event to be successful is the people behind the scenes who run the show.
The execution team is prepped, the command center is ready, and the fridge is stocked. Bring it on, Industry Tech Days 2021.  We hope to see you there!
Interested in launching your own digital event? Contact EETech today.