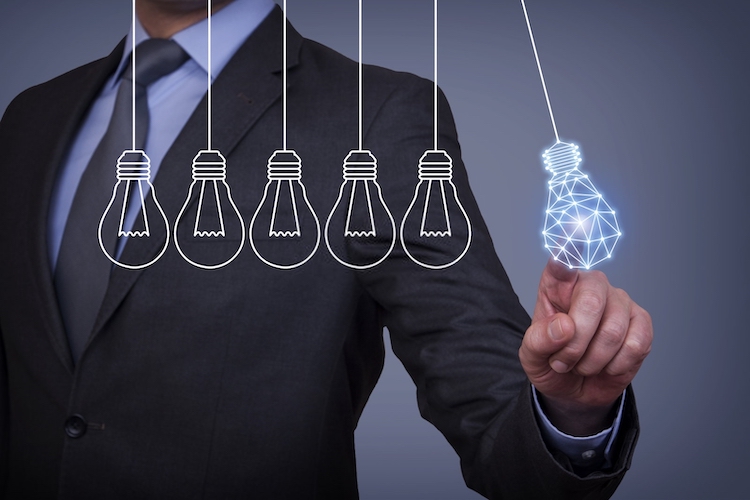 Blog
Marketing in a Time of Uncertainty
Since its onset late last year, COVID-19, the disease caused by the novel coronavirus, has been omnipresent on nearly every news channel across the media landscape. Cited as the biggest story since 9/11 by New York Times staffers on a company-wide conference call, this disease has had — and will continue to have — lasting effects on every industry across the globe, including the electrical engineering sphere.
As organizations encourage their workforces to practice social distancing, which, in many cases, involves working remotely and avoiding large gatherings of people, it's important to better understand the background of this disease and the implications it will indefinitely have on your marketing and sales strategies in the coming months.
How is COVID-19 Affecting the Electrical Engineering Industry?
In an attempt to limit the number of people exposed to the disease at any given time, many large social events, conferences, and gatherings have been canceled and postponed, including industry events like the EDS Leadership Summit, the Applied Power Electronics Conference (APEC), Embedded World, and Mobile World Congress. These closures manifested due to governmental recommendations, as well as reduced attendance stemming from coronavirus fears.
On top of this, coronavirus has continued to have an even more direct impact on the industry's supply chain, where materials shortages, store closures, and operation shutdowns in China have spurred lower-than-normal shipment estimates, order decreases, and even an overall loss of 2% of the country's GDP growth for the beginning of 2020. And this is just in China — we have yet to see the virus impact on other nations as intensely.
With large-scale marketing events closing and other factors contributing to decreased industry performance in key areas, what, exactly, can organizations do to stay on top of their customer base?
Meet Your Customers Where They Are
It's no secret that web use is on the rise. With over 5 billion unique mobile users scattered across the globe (67% of the population), more and more users are logging on to internet platforms from varied devices each day. Online video consumption, in particular, is seeing an enormous boost. In 2019, individuals consumed an average of 84 minutes of video online each day, up from 67 in 2018.
In a time of social distancing and self-quarantining, these numbers will only grow. In Italy, one internet provider, Telecom Italia SpA, saw a 90% uptick in internet traffic over a local network since February. Already in the U.S., internet providers are removing data caps for their users during the pandemic.
All in all, these statistics prove that physically meeting with and marketing to customers isn't the end-all when it comes to this new age of consumer preferences. When your prospective buyers and members are a few keystrokes away for more of their days, it makes all the more sense to meet them online, generate brand recognition with them through advertising in that space, and connect with them through digital content tailored for their consumption habits.
Less Marketing = Less Sales
Our current COVID-19 situation is surely one of uncertainty, but this isn't the first time businesses have been tested. 9/11 sent stock markets on a downward spiral, and the Great Recession saw businesses across all industries impacted. But many people were able to progress past those and similar moments of chaos and forge a future of prosperity.
As John Quelch advises in his 2008 HBR article, crises and recessions are not the time to halt or diminish your advertising pursuits. He continues, It is well documented that brands that increase advertising during a recession, when competitors are cutting back, can improve market share and return on investment at lower cost than during good economic times.
According to a 2019 Forbes article, in the time following the Great Recession, the amount of money spent on ads in the United States dropped by approximately 13%. This drop can seem daunting at first glance, but it actually signals a sizable drop in competition in the digital advertising space that you can take advantage of. Seeing an opportunity to focus on their new Kindle products during the 2009 holidays, Amazon was able to promote their cheaper alternatives to physical books to struggling consumers, increasing their sales by 28%.
This trend has been the case for decades. In 1927, Roland S. Vaile noted that companies that chose to continue advertising during the 1923 recession found themselves 20% ahead of their competition, but companies that cut some of their efforts found themselves 7% behind their 1920 earnings. In the 1980s, McGraw-Hill Research found that companies that aggressively advertised during and after the current recession grew 275% more than those companies that chose not to, and in the 1990s recession, Jif and Kraft increased their advertising efforts, netting growth rates of 57% and 70%.
Forging Ahead During a Time of Uncertainty
During these trying times, many people will be paralyzed with uncertainty, but you don't have to follow suit. If you continue to keep your customers top-of-mind with smart online marketing initiatives, you'll be prepared for better days ahead and contribute to the overall sense that we can, in fact, come out of this pandemic better for it.
This is time that you can spend maintaining a sense of consistency for consumers and bettering your relationship with your customers. With the right digital partner who can determine your target audience and assess your needs from a place of experience, you can focus on cultivating these connections.
---

1 https://www.vanityfair.com/news/2020/03/how-covid-19-is-rewriting-the-rules-of-media
2 https://www.theguardian.com/us-news/2020/mar/23/how-to-social-distance-tips-convince-friends-family
3 https://thenextweb.com/contributors/2019/01/30/digital-trends-2019-every-single-stat-you-need-to-know-about-the-internet/
4 https://www.marketingcharts.com/digital/video-110520
5 https://www.nytimes.com/2020/03/16/technology/coronavirus-working-from-home-internet.html
6 https://hbr.org/2008/09/how-to-market-in-a-recession
7 https://www.forbes.com/sites/bradadgate/2019/09/05/when-a-recession-comes-dont-stop-advertising/#34499ac04608
8 https://www.asicentral.com/html/open/ProductsAndServices/supp/pdfs/Advertising_in_a_recession.pdf