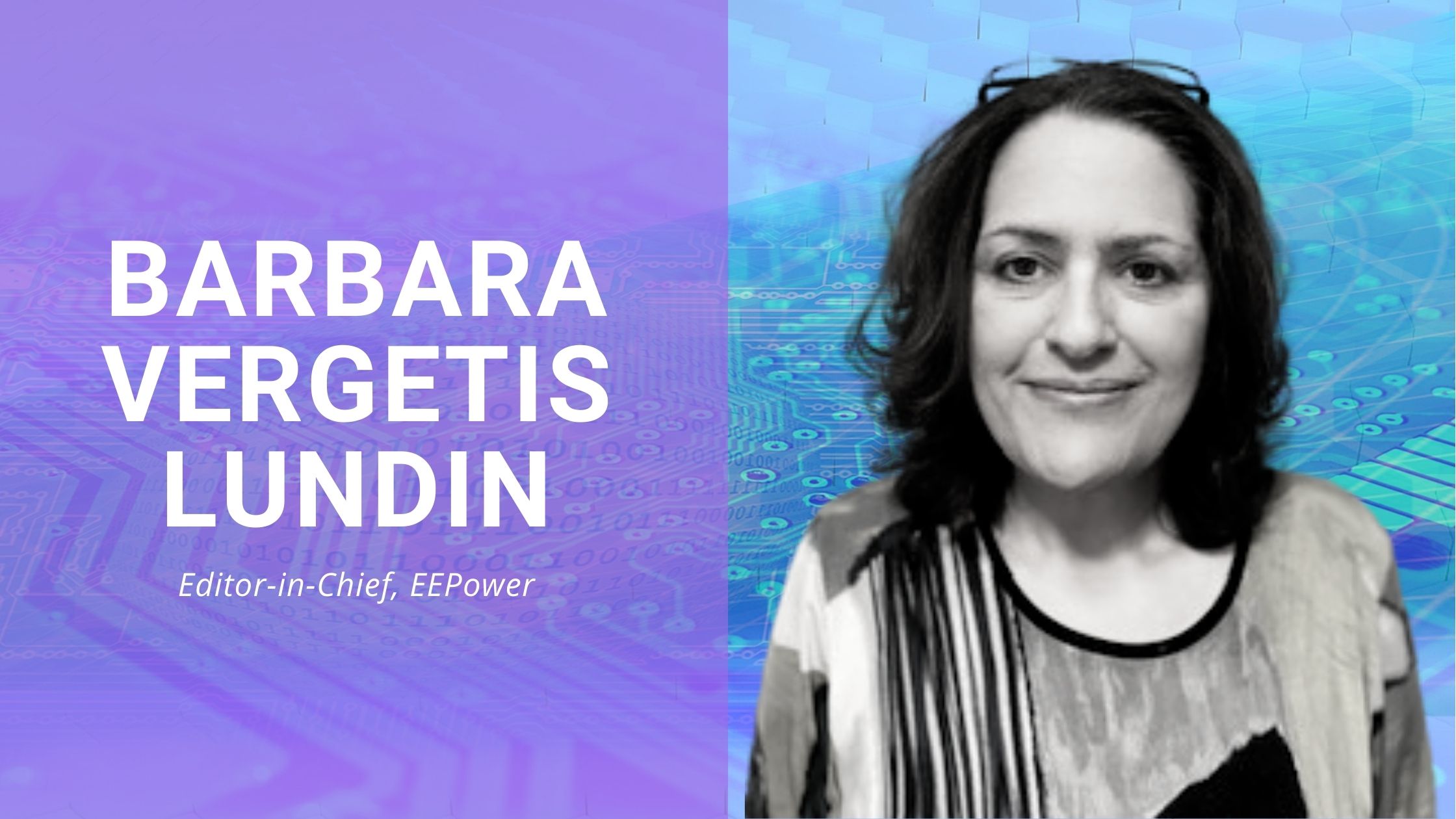 Blog
Meet Barbara Vergetis Lundin
It can be challenging to recruit team members with a strong background in engineering and mastery of the skills necessary to write and edit. Still, it certainly is not impossible. In fact, we recently added someone new to our editorial team that meets those specifications: Barbara Vergetis Lundin, who possesses an impressive record for branding and refreshing energy-related products to attract new and unique audiences. 
Barbara comes to us with two degrees from the University of Wisconsin Milwaukee: one in journalism and one in English. She brings to us over 20 years in the power industry, most recently spending four years as Content Director for Informa's Design News and one year as their Content Director for Battery Technology. 
She Was Wisconsin Radio DJ 
We found out that, during college, Barbara was a radio DJ for 99 WMYX, which happened to be the first radio station to use the moniker "The Mix." She claims they hired her not for her mixing skills but so that her mom would stop winning their contests. 
We think she is just being modest and plan to verify that when we make her the DJ at the next office holiday party. And perhaps, more importantly, we want to know her mom's secret to winning those contests. 
We also think it's cool that Barbara still lives in Wisconsin with her husband of 28 years and their two sons. They currently reside in Oshkosh, probably best known for the OshKosh B'Gosh brand of clothing and shoes and the world's largest airshow EAA AirVenture Oshkosh.
Lots of Energy
Barbara puts a significant amount of energy into her work, literally. She started in print journalism over 20 years ago in the energy industry when she was asked to launch an energy-specific publication. 
She must have done an excellent job: from there, she was sought after to start an energy portal for Financial Times Energy, Fierce/Questex's Energy Group, and, subsequently and most recently, Informa's Battery Technology publication. 
And now, having been attracted by our technology forward nature and close-knit work culture, Barbara is ready to put her powerful editing and writing skills to work for EETech.
Barbara + EETech = Powerful Combination
As we mentioned earlier, Barbara has spent 20 years in the power industry, so it's not shocking (pun most definitely intended) that we are delighted to channel the skills and experience she earned. She rounds out our already incredible editorial team and hopes to balance it with an additional technical editor and/or an engineering role. Then Barbara can focus a little more on a refresh for EEPower while telling the story of why engineers (like you, perhaps) should be reading it regularly. 
And if you see Barbara around, welcome her to EETech and then help us find out how her mom won so many radio contests.