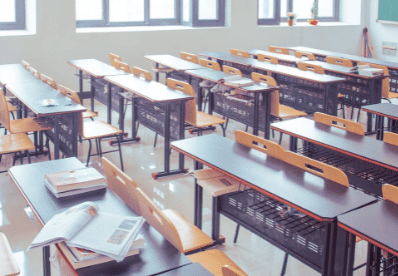 Blog
Why did the engineering students leave class early? They were getting a little ANSI.
For the fifth consecutive year, we have paired with Wilson Research Group to release a research study that analyzes how engineers interact with the global electronics market. However, 2021 brings a new and exciting feature to data presentation. We created a brand new website with interactive infographics, dazzling colors, and easy-to-read contextual information. It's not your typical research presentation. It's actually pretty. 
Along with stylized charts and creative colors, we decided to parse the data into six categories: 
Electrical Engineers

China-Based Electrical Engineers

Control & Automation Engineers

Makers & Hobbyists

Educators

Students
Since 2020, a sixth category — China-Based Engineers — has been added to the growing list of market research. With this addition, we accumulated over 10,000 respondents, which is nearly 2x more than last year's.
It took us less than a teraflop to realize we had to share this information with the industry in a different way than through a standard presentation.
A Fair Comparison
A quick vocabulary lesson (I bet you didn't think you were going to have to do any school work, right?). 
Career Pro: An engineer with six or more years of experience. The "OG's" so to speak.  
Next Gen: A young engineer with less than five years of experience and/or are pursuing an engineering degree.
Student: Anyone who is pursuing an engineering degree or specialty. 
Educator: Anyone who teaches engineering concepts professionally. On average, this person has over 10 years of engineering experience. 
Measuring all of these demographics gives a good indication of where the market is and where it is going. In an industry that holds cutting-edge professional design above almost anything else, engineering students may seem like a strange demographic to study. The reality, however, is that students—whether they're undergrads destined to be circuit designers or they're pursuing a doctorate to revolutionize the field through their academic research—represent the future of the electrical engineering world.
Educators also represent a direct line to understanding what the next trends in the engineering field will be. They are entrusted with preparing future engineers with the skills and information they need to succeed, which often means that they must stay on top of new trends as a matter of necessity.
By learning more about what educators need and how they behave, we can learn more about how prepared students are when they enter the field. This impacts hiring practices for companies and which resources they may choose to develop to engage with educational institutions.
For example, we asked Educators what educational mediums best help their students understand technical concepts? Surprise, surprise…they said face-to-face instruction. We then asked students what mediums best help them understand technical concepts, to which the number one response was hands-on lab experience. 
Key Takeaways
Research studies like this give in-depth insight to market and supply chain trends. Some of the most interesting takeaways from the research study are:
Most students selected that they would contact a supplier for help in the design process for 50–75% of their designs.

Educators expressed more anxiety about keeping up with new technology, likely due to the pressure to prepare students with the latest information available.

Students were significantly less likely than professionals to turn to manufacturer and supplier websites for information.
And that's all just the tip of the soldering iron.
For complete access to the Student,Educator, and all subsequent publications, register at EETech Media's 2021 Engineering Research Study website today.