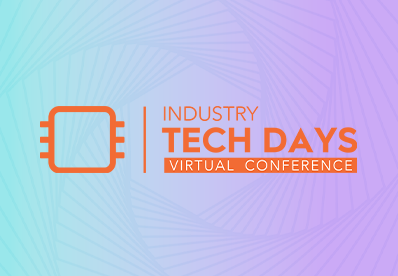 News
Keynote Speaker Lineup Announced for Industry Tech Days 2021
After setting records with our inaugural event with over 25,000 attendees, Industry Tech Days 2021 will inform and educate executives, engineers, and technologists on the latest advancements and products in the electronics industry.
A post-event survey sent to 2020 attendees showed that a staggering 97% of respondents would attend Industry Tech Days again in the future. As keynote sessions were a fan favorite, 2021's keynote speaker lineup will build upon and exceed last year's success, featuring speakers from industry giants like Arduino, NASA, and IBM.
Industry Tech Days 2021 registration is now open—and free—for attendees! Hosted on All About Circuits, our virtual conference will take place over five days, Monday, September 13th to Friday, September 17th. All About Circuits is one of the largest electrical engineering communities on the planet with over 4 million pageviews per month and a community of over 700,000 members.
"As the industry shifts back to their traditional in-person events, EETech continues to invest in virtual events as an answer to a need engineers face every day," says Adam LaBarbera, CEO and co-founder of EETech Media & Marketing, parent company of All About Circuits.
Register today for Industry Tech Days 2021.
Industry Tech Days 2021 Keynote Speakers
Mark your calendars to attend five keynote sessions with the most influential engineers in the world followed by live Q&As with Industry Tech Days 2021 participants.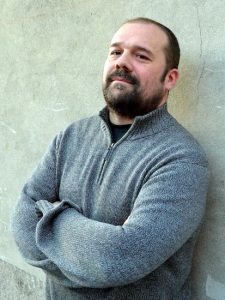 Monday, 9/13/ 2021 at 8:00AM EST
Arduino Goes Pro: Disrupting the World of Automation
Featuring Massimo Banzi, Arduino's Co-Founder, CTO, & Chairman
Massimo Banzi is Co-Founder, CTO, and Chair of Arduino, one of the most popular open-source hardware platforms on the planet. He is an electrical engineer with a background in interaction design, which he's used in his consultant work for brands like Prada, Whirlpool, and Adidas. He's also founded two digital fabrication labs in Italy, his home country.
Banzi has become a public figure in the open-source hardware movement, as well as in education. He has been a professor at the University of Applied Sciences and Arts of Southern Switzerland (SUPSI), the Copenhagen Institute of Interaction Design, the Domus Academy, and the Interaction Design Institute Ivrea.
Register for Keynote with Arduino's Massimo Banzi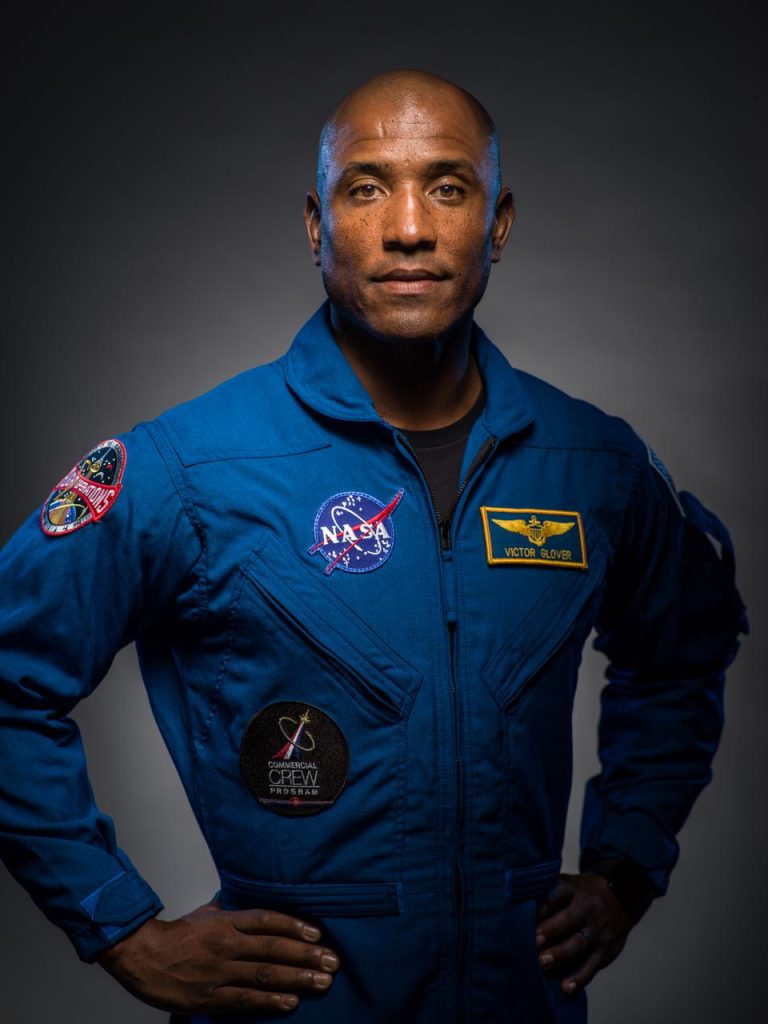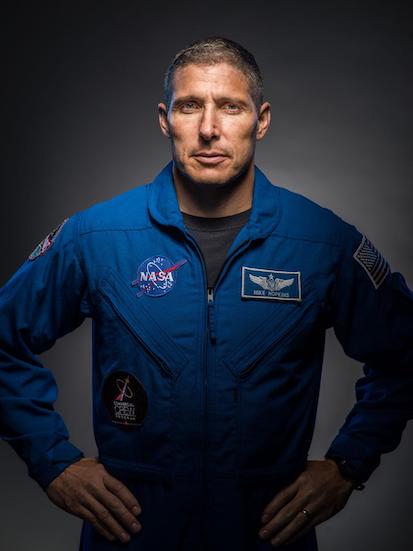 Tuesday, 9/14/21 at 8:00AM EST
NASA Astronauts Victor Glover and Michael Hopkins Talk Engineering at 17,000 mph
Victor J. Glover, Jr. was selected as an astronaut in 2013 while serving as a Legislative Fellow in the United States Senate. The California native holds a Bachelor of Science in General Engineering, a Master of Science in Flight Test Engineering, a Master of Science in Systems Engineering and a Master of Military Operational Art and Science.
Michael S. Hopkins was selected by NASA as an astronaut in 2009. The Missouri native holds a Bachelor of Science in Aerospace Engineering from the University of Illinois and a Master of Science in Aerospace Engineering from Stanford University.
Both most recently were part of the Crew-1 SpaceX Crew Dragon, named Resilience—Glover as pilot and second-in-command and Hopkins as Commander—which landed on May 2, 2021. It was the first post-certification mission of SpaceX's Crew Dragon spacecraft – the second crewed flight for that vehicle – and their second long-duration mission aboard the International Space Station. Both also served as Flight Engineers on the International Space Station for Expedition 64.
Register for Keynote with NASA's Victor Glover and Michael Hopkins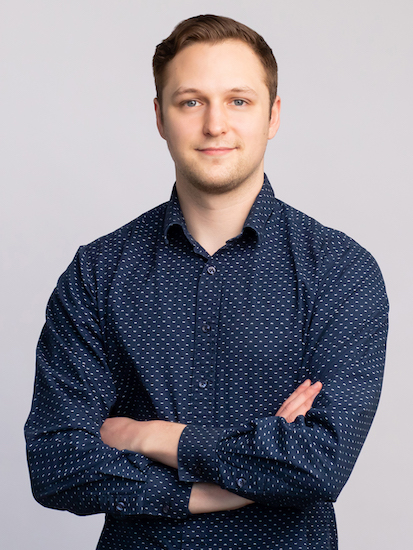 Wednesday, 9/15/21 at 8:00AM EST
From Autonomous Golf Carts to Semis: The Journey to the Self-Driving Truck
Featuring Brandon Moak, Embark's Co-Founder & CTO
Brandon Moak is the CTO and one of two co-founders of self-driving truck company Embark. Moak and Embark CEO Alex Rodrigues formed the roots of Embark's autonomous technology at their alma mater, the University of Waterloo, where they developed an autonomous golf cart system for campus transportation. 
Since they launched Embark in 2016, Embark has become a $5 billion company, gained partners across trucking infrastructure, and achieved industry firsts, such as producing the first self-driving truck to drive coast-to-coast. Moak is the driver of engineering and R&D for Embark and he leads engineering and R&D at Embark, and has overseen development of the Embark Driver software.
Moak is a roboticist with experience at Kindred.ai and Clear Blue Technologies. He attended the University of Waterloo, where he studied mechatronics.
Register for Keynote with Embark's Brandon Moak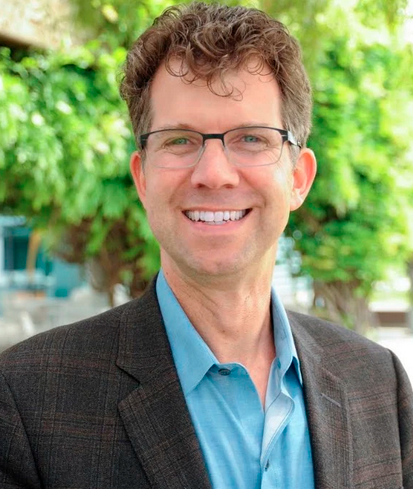 Thursday,9/16/21 at 8:00AM EST
The Latest from the Lab: How IBM Research Is Inventing What's Next
Featuring Dr. Jeffrey Welser, IBM's Vice President Exploratory Science and University Partnerships
Dr. Jeffrey Welser is the Vice President of Exploratory Science and University Partnerships for IBM. He is director of labs based in California, Tokyo, and Cambridge, specializing in AI, neuromorphic devices, and quantum computing. 
Dr. Welser has been at IBM Research for over 25 years and has been involved in projects from supercomputers to CMOS device design. His role is both research-oriented and public-facing as he heads up consortiums to introduce new technologies to academic, governmental, and industrial groups. 
He received his Electrical Engineering Ph.D. from Stanford University and is an IEEE Fellow, as well as a member of the IBM Academy of Technology.
Register for Keynote with IBM Research's Dr. Jeffrey Welser
Friday, 9/17/21 at 8:00AM EST
The Impact of Chip Shortages on the Electronics Industry
Featuring
Dave Doherty, President and COO of Digi-Key Electronics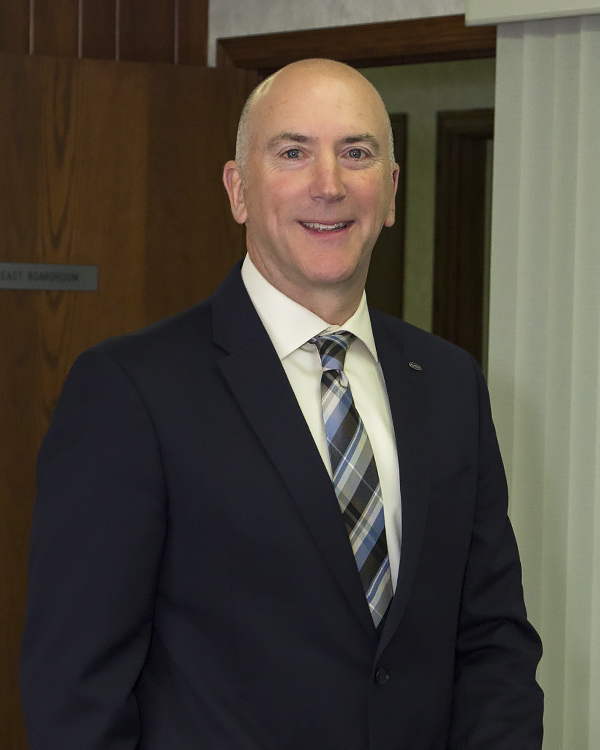 Dave Doherty is the President and Chief Operating Officer at Digi-Key Electronics. He has over 30 years of professional experience in the semiconductor manufacturing and electronics distribution industries, the last 10 of which have been at Digi-Key. Dave holds a BSEE from Worcester Polytechnic Institute, an MBA from Babson College, and has served as President of the Educational Foundation Board for the Electronics Component Industry Association as well as the chairperson for their Executive Conference."
Steve Sanghi, Executive Chair of Microchip Technology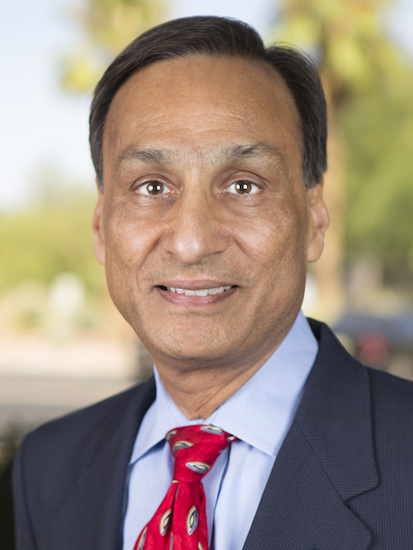 Steve Sanghi is the Executive Chair of Microchip Technology where he served as CEO until March of 2021. After earning his bachelor's degree in Electronics and Communication from Punjab University, Sanghi came to the USA to attend first the University of Utah and then the University of Massachusetts, where he received his master's degree in Electrical and Computer Engineering. His career included work at Intel Corporation and WaferScale Integration before taking on the challenge of becoming Microchip's CEO for over 30 years—the longest tenure in the industry.
Michael Knight, Senior Vice President of TTI's Corporate Business Development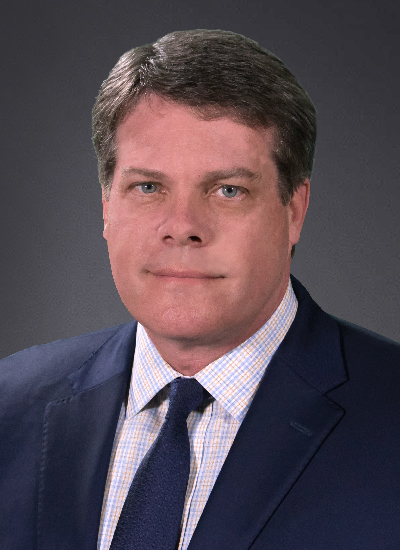 Michael Knight is President of the Exponential Technology Group (XTG) and Corporate Senior Vice President of Business Development at TTI Inc, a Berkshire Hathaway subsidiary. He has worked in the electronic components industry since the mid-1980s where he started with pioneer semiconductor distributor, Western Microtechnology. His role at Digi-Key includes sourcing and leading the company's acquisition efforts, giving him a firsthand look at lots of leading-edge technology and business models. Knight holds several patents in the area of impedance-controlled high-speed interconnect systems.
Register for Industry Panel Keynote