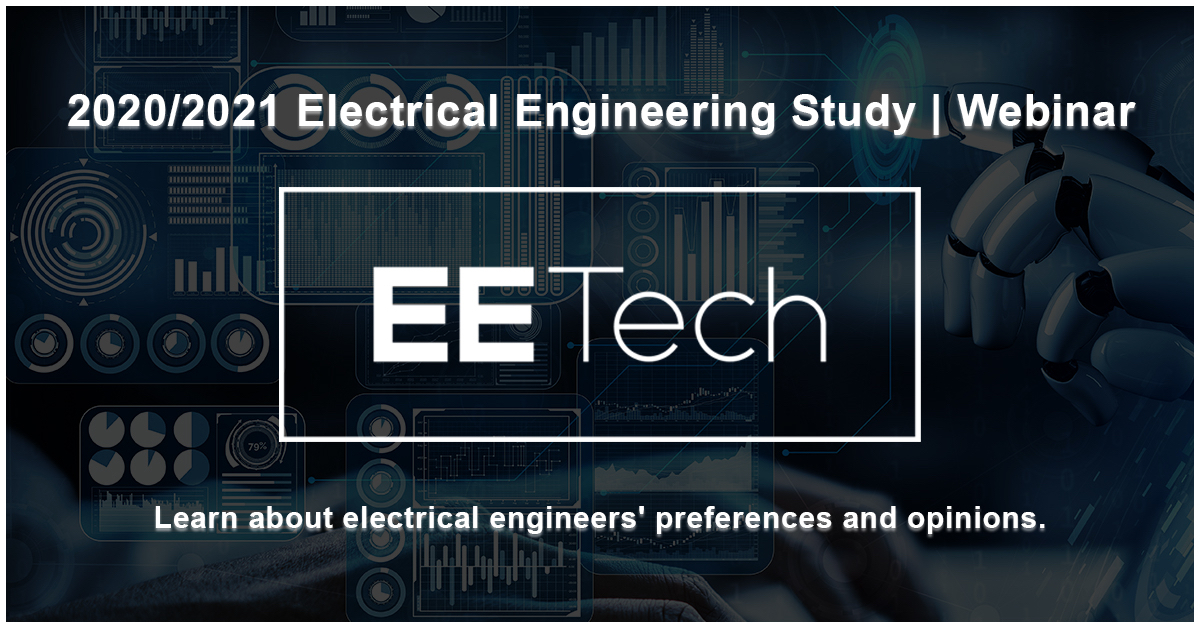 News
EETech Releases Annual Survey Data with On-Demand Webinars for Electrical Engineering and Control/Automation Markets
Monday, March 8th, 2021, 6:00 UTC
EETech Media, arbiters of online engineering communities, today releases two on-demand research presentations for the electronic design and control automation industries. Each video leads viewers through empirical data gathered from EETech's 2020-2021 Engineering Study.
EETech's annual survey, sent out to thousands of engineers around the globe, yields valuable data on engineer behaviors, needs, and opinions. The presentations are oriented towards serving those professionals in the electronics and manufacturing industries who work closely with engineers and provide them with services, tools, and products used during the design process.
The survey includes community members from EETech's major domains: All About Circuits, Control Automation, EE Power, Maker Pro, and Electronics Point.
Topics covered year over year include which brands engineers trust in the design process, what geographic markets they design for, and their most pressing challenges in the workplace. Timely topics this year include questions regarding the impact of COVID-19 on individuals and their companies, trust in open-source solutions, and how engineers view in-person vs. virtual industry events.
To best serve those who work with engineers, this year's data is split into the following two on-demand presentations based on distinct demographics:
Electrical & Electronics Engineers
Control & Automation Engineers
Both presentations are available for free, on-demand viewing via ON24. You can sign up to watch them here: https://webinars.on24.com/EETech/research