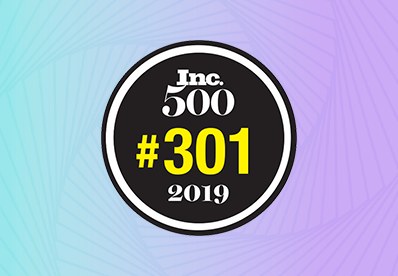 News
EETech Ranked Among Nation's Fastest-Growing Companies
EETech is thrilled to announce that it has been named among the nation's fastest-growing private companies on Inc. Magazine's prestigious "Inc. 5000" list. EETech is overall ranked at #301.
"To even be listed as an Inc. 5000 company at all is an incredible milestone," says Rob Pengelly, co-founder and CTO of EETech, "but we are truly honored to be named one of the nation's 500 fastest-growing companies."
EETech has grown nearly 1500% over the last three years while working with dozens of companies in the electrical engineering industry and running its own portfolio of EE websites that includes, among others, All About Circuits and Electronics Point. It is listed as the #6 company in Idaho and the #2 media company in the nation.
"We certainly couldn't have done this on our own," says Adam LaBarbera, the company's co-founder and CEO. "We want to offer our sincerest thanks to our customers and users for the support they've shown us over the last three years."
Need a new perspective on marketing? Learn more by getting in contact with one of our sales representatives: