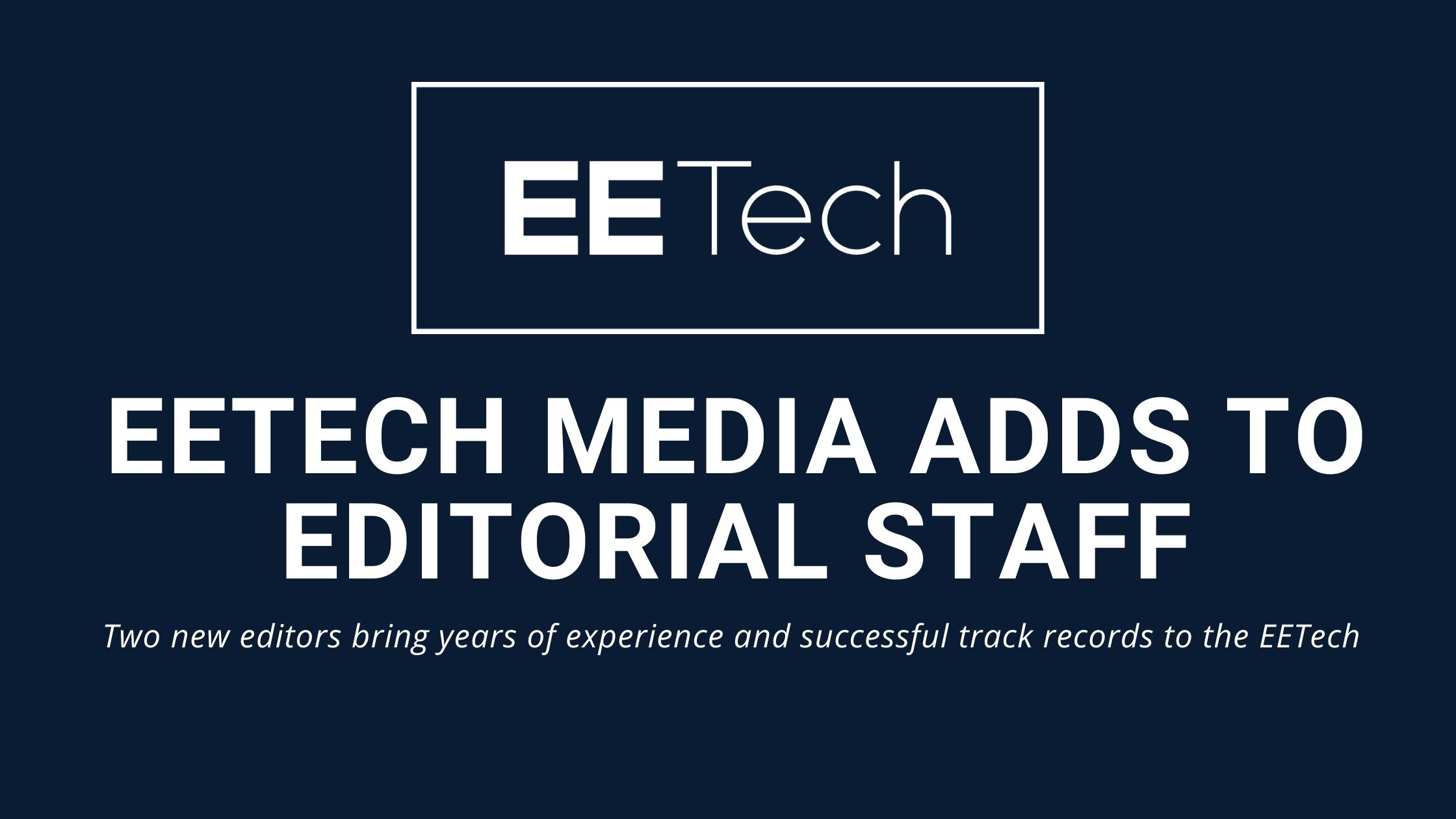 News
EETech Media Adds to Editorial Staff
FOR IMMEDIATE RELEASE: April 21, 2022
Terra Gledhill
EETech Media
(208) 429-6533
[email protected] 
EETech Media Adds to Editorial Staff
Two new editors bring years of experience and successful track records to the EETech Media
Boise, ID, April 19, 2022: EETech Media recently announced that Barbara Vergetis Lundin and Jeff Child are joining their editorial staff.
Barbara Vergetis Lundin is coming to EETech from Informa, bringing with her a background of 20+ years working with energy-related content and an impressive record for branding and refreshing products to attract new audiences.
Lundin's experience includes starting an energy portal for Financial Times Energy, her work for Fierce/Questex's Energy Group, and, most recently, four years as Content Director for Informa's Design News and one year as Content Director for Battery Technology. She rounds out the editorial team and plans to balance it with an additional technical editor and/or an engineering role. From there, Lundin plans a refresh for EEPower, a digital publication focusing on power electronics. She has stated that she was attracted to EETech Media by its technology-forward nature and close-knit work culture. 
Jeff Child is joining the EETech editorial team from Circuit Cellar, a media resource for embedded electronics and computing technology, where he served as Chief Editor. Across leadership roles in different publications, he has an established 30+ year history of successfully championing publication brands and plans to do the same at EETech. Child has held senior editorial positions with EE Times, Computer Design, Electronic Design, COTS Journal, and Embedded Systems Development. 
He plans to apply his skills and experience to focus, strengthen, and improve the content of AllAboutCircuits.com, moving it to the next level of providing reliable information and supporting the collaboration of engineers around the world. Child also indicates that a significant factor in his choice of EETech was its nature as a digital platform technology media company from its inception as well as its roots as a community of engineers. 
About EETech Media: EETech Media is a B2B digital media company that connects engineers with solutions and products when and how they need them. Its mission is to provide free, technical, and open-source content to support the engineers creating the future. In addition, its engineering communities are some of the highest-trafficked in the world, providing users with peer-to-peer learning as well as a global platform on which to share their industry knowledge. www.eetech.com 
###