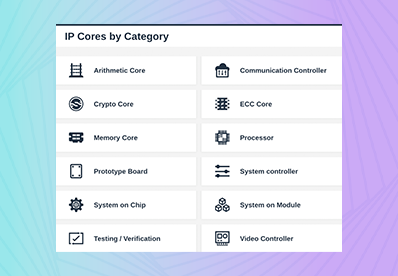 News
EETech Launches New IC Design Center on All About Circuits
EETech is pleased to unveil the newest addition to All About Circuits (AAC), the IC Design Center for IP Cores. This IC Design Center comes on the heels of AAC's recent redesign and will provide new, in-depth resources for IC Design experts and novices alike. Recognizing that IC design information is often challenging without widely available technical resources, EETech looked to the experts to bring this industry-leading IC Design Center to life. 
"Expanding to IC design has allowed us to work with specialists in the field to provide engineers with high-level, extremely accurate information built by their peers," says Kate Smith, Director of Digital Content for EETech. "With their help, we have created an accessible, comprehensive, and in-depth repository of information for IC designers."
The IC Design Center provides up-to-date, open-source technical content, design tools, and more that will speak to engineers at any level of IC design. With the support of AAC's strong EE community, the addition of the IC Design Center continues to fulfill the needs of engineers looking to expand their IC design knowledge. 
In addition to content, designers will also have access to a vast open-source library of IP cores to aid in the IC design process. 
Check out the new IC Design Center and other tools and resources at AllAboutCircuits.com.