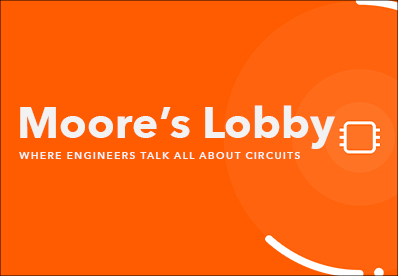 News
EETech Brings 'Story First' Format to Their New Engineering Podcast
EETech is pleased to unveil its premier media podcast, Moore's Lobby: Where engineers talk all about circuits. Moore's Lobby looks at the story behind technology and the people who created it.
"We're thrilled to launch the podcast as a new media type for our readers to enjoy as they work, tinker, or relax," said Kate Smith, Director of Digital Content for EETech. "While the format is new, our dedication remains the same as we pursue excellence in technical accuracy, thought-provoking conversation, and a clear representation of the experiences and challenges EEs face."
Hosted by David Finch, New York Times bestselling author and 20-year veteran of the electronics industry as an engineer, content creator, and thought leader. Moore's Lobby brings a "Story First" content mentality into the podcasting space through 30-minute narratives. Our first episode will discuss the impact COVID-19 has had on design engineers around the globe, and what they are doing to adjust.
"Moore's Lobby brings real value to our community by featuring stories about successful EE peers, inspiring them with new ideas for their projects," said Adam LaBarbera, co-founder and CEO of EETech.
The first episode of Moore's Lobby drops on Thursday, April 30th, and episodes will be released biweekly on all of your preferred podcast platforms (including Apple Podcasts, Spotify, Google Play, and more).
For advertising opportunities, please reach out to your local sales representative:
Dallas: Jim DeAndrea (214) 708-5111
Boston: Joe Williams (508) 541-4449
San Jose: Bridgette Stone (586) 943-9816
Southern California: John Spreer (408) 836-5252
Germany, Austria, Switzerland, BeNeLux: Manfred Blumoser +49 (0) 8121-70294-10
UK, Spain, Italy, France, and Scandinavia: Malcolm Cameron +44 (0)7788 108411