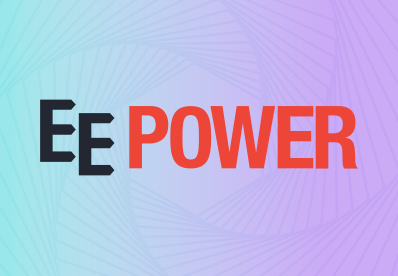 News
EE Power Site Relaunch Offers New Features and Content
EETech Media is pleased to announce the relaunch of EE Power, our community focused on the power electronics industry. EE Power is currently a leading online source for power electronics product news, and industry announcements.
"EE Power is a growing community where power experts can interact with their peers and contribute to trending conversations," EETech Director of Digital Content Kate Smith said. "With this relaunch, we hope to show our dedication to the EE Power community with our investment in the brand."
EE Power's visual and backend overhaul serves to introduce a wide array of both practical and aesthetic changes for users to enjoy and utilize. The redesign features a bookmarking system that allows users to save articles for later viewing and add favorites to their personal collection. Readers can also select from several new content categories to aid in improved, user-friendly site navigation.
New tools and calculators, alongside the EE Power textbook, will help engineers further their education and foundational knowledge of power engineering. A brand-new technical forum will continue to drive user collaboration, connect readers, and guide the evolution of EE Power's content.
"This updated version of EE Power will help users – from young power engineers to industry leaders – connect and continue learning about the exceptional power content they have come to expect from our site," EE Power Editor Hailey Stewart said.
These changes would not be possible without the guidance of our EE Power users and readers. Thank you for your passionate support and feedback. We will continue to strive for excellence in our EE community and are committed to representing our users' best interests. Check out EE Power's robust new features and fresh design at eepower.com.
Learn more about advertising on EE Power and our other EETech brands by reaching out to your local sales representative:
Dallas: Jim DeAndrea (214) 708-5111
Boston: Joe Williams (508) 541-4449
San Jose: Bridgette Stone (586) 943-9816
Southern California: John Spreer (408) 836-5252
Germany & Austria: Manfred Blumoser +49 (0) 8121-70294-10