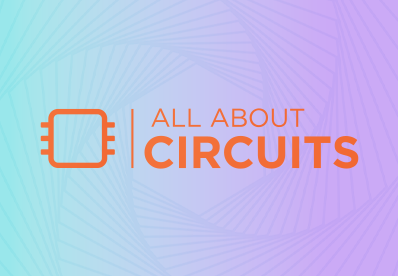 News
All About Circuits Expands World-Class Content and Features with Site Relaunch
EETech is pleased to announce the relaunch of our flagship site, All About Circuits (AAC). AAC is one of the largest, most active communities for electrical engineers in the world. The site provides free content for EEs, including technical articles, news, and projects, along with an extensive open-source textbook and a forum moderated by industry experts.
Readers will immediately notice the sleek new design, but the relaunch represents more than just an aesthetic change. New features include a bookmarking system that allows members to save interesting articles for later or simply keep a stash of their favorite content. AAC users can also "like" articles to give the writer and the site an indication of which types of content they enjoy the most.
AAC's redesign also includes practical updates to site navigation, including improved category filters that allow users to quickly and easily find exactly what they need. Users on the go will also appreciate new mobile-friendly features for easier reading and engagement on screens of any size.
These updates are accompanied by a suite of new content, including a robust video tutorial series and additional tools and resources for engineers in every stage of their career.
"From the beginning, AAC has always been about our users," said EETech co-founder and CEO Adam LaBarbera. "The new version of the website features new tools and functions that make it an even more comprehensive one-stop destination for electrical engineers. With this relaunch, we hope our users see our commitment to remaining the online EE community that best represents their interests and helps them fulfill their needs."
Rob Pengelly, co-founder and CTO of EETech, said, "This was certainly a massive undertaking, but it's been well worth the effort. This relaunch stemmed from our commitment to creating the best experience for our users."
The last redesign of the site occurred in 2015 when our co-founders introduced editorial content and a library of tools (and the characteristic AAC orange). This redesign delivers a fresh take on our look while keeping the best of our characteristic style and user interface.
This site relaunch is the next step in AAC's evolution, made possible by the passion and feedback of our entire EE community. As we continue to evolve and grow, we will always look to engineers for guidance on how to serve them better. Thank you to our readers and members, whose support and interaction continue to be the key to our success.
Check out AAC's new look and functionality at AllAboutCircuits.com.