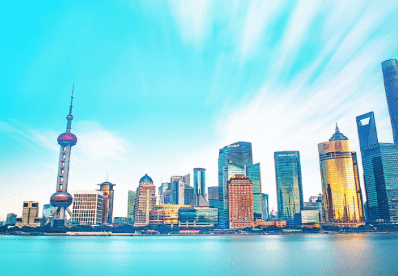 Blog
But What About China?
Electrical engineers influence electronics design all over the world. A market of growing global importance is China, a hub of electronics manufacturing.
For a second year, EETech Media partnered with 21ic and Wilson Research Group to gather and analyze survey data from electronics professionals specifically based in China. This data shines a light on the habits, responsibilities, and opinions of this important demographic in the engineering world. Learn about who makes purchasing decisions in Chinese engineering companies, how Chinese electronics professionals learn, how COVID has impacted the Chinese market, and more.
In addition to the new study, 2021 brings a new and exciting feature to data presentation. We created a brand new website with interactive infographics, dazzling colors, and easy-to-read contextual information. It's not your typical research presentation. It's actually pretty.
Real Comparisons
For the purpose of this study, we have compared China-based EEs to Global EEs.
Measuring both demographics gives a good indication of the differences in the regional markets. The research study provides comparisons on informational needs, purchasing power, and brand preferences, just to name a few.
For example, one of the largest differences observed between the Chinese and global engineering audiences comes from this question regarding what qualities are the most important when selecting a component manufacturer.
Where global engineers placed short lead times, website usability, and reliable supply chain management as their top concerns, Chinese engineers had a very different perspective. For Chinese engineers, it is significantly more important to have adequate service and support, as well as previous positive experiences with that manufacturer. This may be due to cultural differences or even different pressures on the Chinese vs. global markets.
Emerging Social Platforms
If we asked you to name the most popular social media platform, we assume you would say Facebook or maybe even TikTok, depending on your age. For China, it's all about WeChat and Bilibili (think YouTube for China). We asked respondents to identify which emerging communication channels they used to acquire technical knowledge, and even the percentage of technical knowledge they acquired from those platforms. Incredibly surprising was that TikTok (referred to as Douyin in China) came in fourth place!
Key Takeaways
Research studies like this give in-depth insight to market and supply chain trends. Some of the most interesting takeaways from the research study are:
Chinese engineers, compared to global EEs, are much more open to reaching out to manufacturers, with over half of respondents reporting that they do so for 50% or more of their designs.
Chinese engineers prefer out-of-the-box designs over research based content.
59% of Chinese respondents reported that they make decisions as a team. Compare this to 29% of global respondents.
And that's all just the tip of the soldering iron.
For complete access to China-based Electrical Engineers and all subsequent publications, register at EETech Media's 2021 China – Based Engineering Research Study website today.