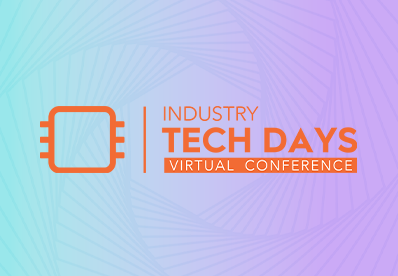 News
Industry Tech Days 2020 Concludes with Over 24K Attendees, 2021 Dates Announced
Tuesday, September 8th, 2020
EETech Media's inaugural virtual trade show and conference, Industry Tech Days 2020, concluded Friday. For five days, EETech's flagship site, All About Circuits, put on the industry's largest virtual event to date, built for our global audience of professional electrical engineers and electronics industry experts.
Over 24,000 attendees from countries around the globe joined the event to engage with five keynotes, 50 live sessions, and over 300 pages of whitepapers, videos, and new product briefs–a total of over 70,000 page views.
According to Bob Dumas, Global Sales Director of EETech Media, "This turnout far exceeds the current records for attendance at virtual electronics industry events. We couldn't have done this without our incredible staff and of course the members of our community."
38 booths from over 30 leading companies from all corners of the industry presented live sessions, technical articles, product information, and more as expo exhibitors.
On the final day of the show, EETech Media announced the dates of Industry Tech Days 2021 to be Monday, September 13th through Friday, September 17th.
The All About Circuits team would like to extend sincere thanks to the community for their participation in Industry Tech Days 2020. We look forward to hosting Industry Tech Days 2021 next year.