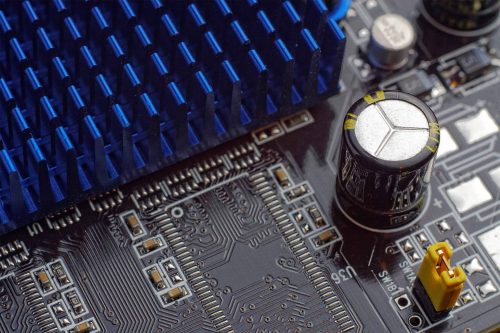 Careers
EETech Media & Marketing Freelance Engineers
Join Our Remote Team of Consulting Engineers
Do you want to be a part of the EETech Freelance Engineering team? Do you have the technical expertise or experience to develop high-quality content?
EETech Media is known and respected for our accurate, engaging, high-quality content. With some of the largest electrical engineering communities in the world, we have the expertise and knowledge to deliver the best possible content for our clients audiences.
From blog articles to advanced research whitepapers, we develop highly technical materials for some of the biggest players in the electrical engineering industry.
Our editors are looking for experienced engineers with impressive writing skills. We take the time to pair your expertise with our extensive roster of programs to ensure your project is the right fit for your skillset and the client's needs.
Why write technical engineering content for EETech?
Our Editorial Team: Not only do we do all of the scheduling, emailing, and administrative work, but your interactions with the client are on an as-needed basis, ensuring you get to focus on the writing and research.
Networking: Work with some of the biggest players in the electrical engineering and automation industry. Learn about up-and-coming products in EE and control systems arenas.
Payment: We pay competitive rates for every piece of content that reaches the ready for publication stage.
Required Qualifications
Bachelor's degree (or higher) in Electrical Engineering and/or Control Systems and Automation
Solid understanding of technical writing techniques
Strong sense of professionalism, attention to detail, and prioritization capabilities
Ability to ensure technical accuracy and unique content across a variety of platforms
Interested?
Send us your resume, topic ideas, and "if available" technical writing samples to [email protected]