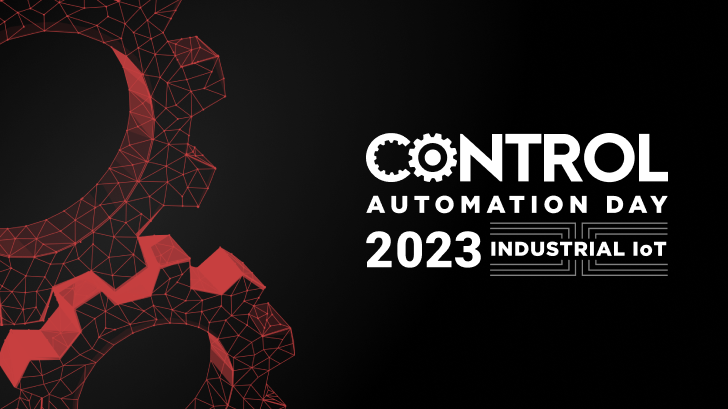 News
EETech Media Announces Control Automation Day 2023 – Welcoming Keynotes from Rockwell Automation, GE Digital and Phoenix Contact
EETech is thrilled to host the second-annual Control Automation Day, a one-day virtual event for control and automation engineers worldwide, that will be held on March 14, 2023. Register for free here: https://control.com/events/control-automation-day-2023/
After a successful inaugural event in 2022 focusing on PLCs, we asked participants to choose this year's theme and had an overwhelming response for Industrial IoT. Participants also noted a 98% satisfaction rate with 2022's event, with 99% saying they planned to attend in 2023.
On Control Automation Day, Control.com will convert the 50K+ community-driven website into a digital conference experience where engineers will have an opportunity to learn from technical how-to articles, product demos, and ask real-time questions during live webinars. The virtual conference is just one part of IoT Week on Control.com from March 13th-March 17th. The Control.com's engineering and editorial staff goals are to educate engineers about the applications and benefits of harnessing process data using IoT software and hardware, provide realistic and tangible guidance, information, and resources needed to implement advanced IoT solutions for automation and robotic systems and to raise awareness about hardware and software IoT products and their compatibility with existing control systems throughout automated industries.
"IIoT technologies are transforming the ways in which every industry collects and analyzes data in order to achieve greater success. Control engineers need to understand these new technologies — not just their projections of theoretical future potential, but the reality of how, when, and where they apply to everyday operational infrastructure to produce meaningful results alongside the existing critical control systems." – David Peterson, Director of Engineering Content, Control Automation 
Control Automation Day 2023 is specifically looking forward to welcoming Keynote addresses from Rockwell Automation, GE Digital, and Phoenix Contact, sponsored by Mouser Electronics.
Arvind Rao (Global Vice President of Industry Solutions) & Dave Vasko (Senior Director Advanced Technology) of Rockwell Automation 
Engineers expect data to be used to drive efficient, safe operations, while business leaders base decisions on increased profits and forecasts of promising ROI. Learn from experts at Rockwell Automation how to effectively implement IIoT solutions to satisfy both divisions, allowing teamwork and coordination for future success.
Achalesh Pandey (Vice President of AI and Digital Transformation) of GE Digital
In the energy industry, many unique challenges require the constant use of technology to run efficiently with large scale equipment. Learn about the digital innovations driving the energy and utilities industries from GE Digital, one of the top global manufacturers who work hand-in-hand with engineers and executives to deliver modern solutions.
Dave Eifert (Senior Business Development Manager – Industrial IoT) of Phoenix Contact
Learn about the process of IIoT development from a company like Phoenix Contact, working with engineers and integrators alike to select the right projects to enhance predictive maintenance solutions, while paving the way for scaling those projects into facility-wide development across many types of equipment.
In addition to keynote addresses, Control Automation Day will include multiple live technical sessions with industry experts and offer unique written content on exhibitors' digital booths.
Sign up today at https://control.com/events/control-automation-day-2023/
For press inquiries or exhibitor information, please reach out to Terra Gledhill at [email protected]