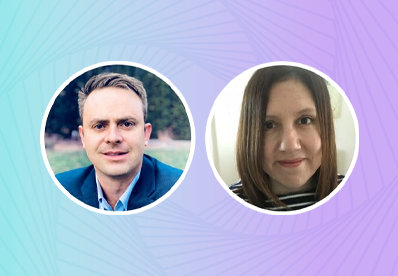 News
EETech Bolsters Global Team With New Talent
EETech Media & Marketing is pleased to announce two additions to the sales team: Cody Miller and Vicki Parker. Both come with decades of experience in the industry. To ensure our clients receive the highest quality of service from our sales team, we added Cody Miller as our VP of Business Development and Global Sales Director and Vicki Parker as our European Regional Sales Manager.
"They are some of the best in the business and we are certainly proud to have them," said Adam LaBarbera, co-founder and CEO of EETech.
Cody Miller is a co-founder of Aspen Labs, a digital media company acquired by Arrow Electronics, later rebranded as AspenCore. An electrical engineer himself, Miller brings both engineering and digital publishing experience to the table. "Keeping our audience of electrical engineers at the center of what we do is essential to EETech's philosophy and success. I'm pleased to help grow this and find new ways to interact with our clients and our audience," said Miller of the opportunity.
Vicki Parker, formerly Media Director and shareholder at Publitek comes to EETech with 17 years of experience as a media buyer. "Europe is a relatively new market for EETech, so I am quite excited to be part of their growth," said Parker.
To learn more about business development opportunities with EETech and advertising in the European market, reach out to our new team members: