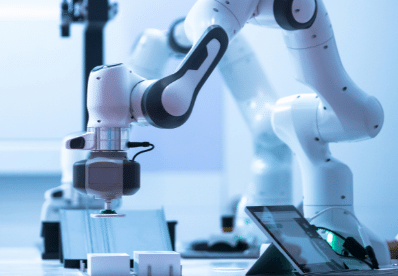 Careers
Editor-in-Chief, Control.com
Control Automation is the premier digital publication, media, and community for control and automation engineers providing educational material, tools, industry insight, videos, and conferences. Control Automation is part of the EETech family of electrical engineering education websites that also includes AllAboutCircuits.com and EEPower.com.
EETech is privately owned and globally recognized as one of the fastest-growing media companies in the electronics industry—and we run some of the most well-known digital engineering communities in the world. Our mission at EETech is to help engineers engineer the future. Headquartered in Boise, Idaho, we focus on providing an environment that establishes a healthy work-life balance.
The Editor-in-Chief will guide and manage content creation, ideation, and planning of digital publications; working closely with the site's Director of Engineering Content. This position will also collaborate with other EETech creative teams to produce educational and entertaining written, video, and podcast content.
The right person for the job is detail-oriented and cares deeply about well-crafted, technical language. They are experienced in strategizing content, crafting publication roadmaps, and rallying team members to achieve their goals. Deadline-driven environments are their jam.
The ideal candidate is familiar with the controls and factory automation industries or has enjoyed working with subject matter experts or engineers previously.
Location: Fully remote, or hybrid from our Boise, Idaho headquarters
Primary Responsibilities:
Manage day-to-day responsibilities of a digital publication team
Collaborate with the Director of Engineering Content to ensure site content is relevant, accurate, and serves the needs of the engineering community
Conduct high-level interviews with industry experts
Communicate with writers, PR representatives, industry leaders, and executives
Copy editing (for flow, clarity, and accuracy)
Detailed editing, including article restructuring, fact-checking, and source verification
Formatting and CMS entry
Topic ideation (examining press releases and assigned domain competitors, staying current on trends, etc.)
Communication with writers, including assigning article topics
Communication with industry contacts (written, verbal via interviews, or in-person at conferences and events)
Collaboration with fellow editors, including those on other EETech sites
Oversee site budgets, structure changes, scope, comment monitoring, etc.
Monitor analytics (benchmarking) and SEO (keyword research, competitive analysis)
Lead the recruiting, hiring, and retention process for their editorial segment including direct reports and contract writers
Required Qualifications & Education:
Bachelor's degree or equivalent in English, journalism, engineering, or related field of study
5+ years of professional editing experience
2+ years of supervisory or team lead experience
Proven ability to interview subject-matter experts in a technical field
Outstanding copy editing skills
Project management or deadline-driven experience
Exceptional organization and ability to prioritize under pressure
Honed researching skills and fact-checking experience
Bonus points if you've worked with engineers or engineering content in the past
Perks: 
21 days of Paid Time Off (PTO) annually
Paid holidays
Medical, Dental, Vision covered at 50% by the company for employees and dependents
HSA/FSA, Life Insurance, optional Short-term and Long-term Disability
401(k) with company match
Fully remote, or hybrid home/office location in the heart of downtown Boise
Compensation:$90,000 – 115,000 DOE
Apply on company job board here!