News
All About Circuits Hosts Industry Tech Days 2022
BOISE, Idaho – Industry Tech Days 2022 is back for its third year to inform and educate engineers, executives and technologists on the latest advancements and products in the electronics industry. Last year's event reached over 40,000 attendees in 228 countries.
Registration is now open—and free—for attendees. Hosted on All About Circuits, the virtual conference will take place over five days, Monday, September 19th to Friday, September 23rd, 2022.
A post-event survey sent to 2022 attendees showed that a staggering 98% of respondents would attend Industry Tech Days again in the future. As keynote sessions were a fan favorite, 2022's keynote speaker lineup will build upon and exceed last year's success, featuring speakers from industry giants like AMD, Intel, Digi-Key Electronics and Mouser Electronics.
"As the industry shifts back to their traditional in-person events, EETech continues to invest in virtual events as an answer to a need engineers face every day," says Adam LaBarbera, CEO and co-founder of EETech Media, parent company of All About Circuits.
Registration and more information can be found at: allaboutcircuits.com/tech-days/summer-2022
Industry Tech Days 2022 Keynote Speakers
Mark your calendars to attend five keynote sessions with some of the most influential engineers in the world.
Monday, 9/19/2022 at 9:00 AM EST
Bringing Design Order to a Chaotic World: Insights From Top Execs at Digi-Key and Molex
Featuring Dave Doherty, Digi-Key Electronics' President & COO, and Joe Nelligan, Molex's CEO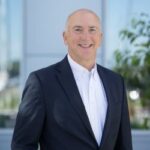 Dave Doherty was named President and COO of Digi-Key in July, 2015, having served previously as EVP of operations. Dave joined Digi-Key Corporation's executive management team in January 2008, bringing with him more than 35 years of electronics industry experience split between semiconductor suppliers and distribution. Prior to joining Digi-Key, Dave began his career with Digital Equipment Corporation in design and manufacturing engineering.
Doherty holds a BSEE from Worcester Polytechnic Institute in Worcester, Mass. and an MBA from Babson College in Wellesley, Mass. Doherty has served on the advisory board for the School of Professional Selling at Baylor University and actively serves on the ECIA board, including holding a past Chair position.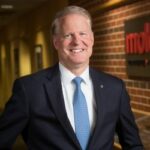 Joe Nelligan is Chief Executive Officer of Molex, based in Lisle, Illinois. He is responsible for leading the company's strategic direction and growth as it continues to expand globally in both new and existing markets. He assumed the role in 2018. Joe started his career with Molex as a summer engineering intern in 1984 before joining the Product Engineering Department in 1986. He held several roles in Engineering, Product Management, and Sales before being named Director of New Product Development for the Global Commercial Products Division in 2002. He was named Chief Operating Officer for Molex in 2016 and assumed an additional role as President in 2017.
Joe graduated from the University of Notre Dame in 1986 with a degree in Electrical Engineering and went on to earn his MBA in 1989 from the University of Chicago. He has been awarded 11 patents in the U.S.
Register for Keynote with Digi-Key's Dave Doherty and Molex's Joe Nelligan
---
Tuesday, 9/20/2022 at 9:00 AM EST
From the Ground Up — Zoox Turns a Corner with New AV and Sensor System Designs
Featuring Ryan McMichael, Director, Sensors & Systems for Advanced Hardware at Zoox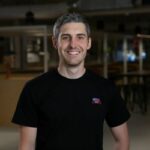 Ryan McMichael is the Director of Sensors and Systems Engineering for Advanced Hardware at Zoox. He started at Zoox in 2016, and as part of his current role he enjoys leading engineering teams to specify, design, build, and integrate autonomous hardware for Zoox's vehicle. Prior to joining Zoox, Ryan worked at the Johns Hopkins University Applied Physics Lab where he focused on optical design of space instruments. Although Ryan has left JHUAPL, he continues to teach 2 courses in the JHU Space Systems Engineering graduate program. Ryan obtained his B.S./M.S. in Optics from the University of Rochester. He has co-authored 2 publications and has been listed as an inventor on over 64 patent applications. Outside of work, you can find Ryan singing and songwriting on the piano and guitar.
Register for Keynote with Zoox's Ryan McMichael
---
Wednesday, 9/21/2022 at 9:00 AM EST
AMD Senior VP and Low-Power Guru, Samuel Naffziger, Addresses the Looming Electronics Power Challenge
Featuring Sam Naffziger, Senior VP, Corporate Fellow, and Product Technology Architect of AMD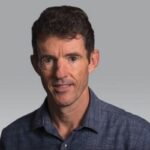 Samuel Naffziger is an AMD Senior Vice President, Corporate Fellow, and Product Technology Architect. He has over 32 years of industry experience with a background in microprocessors and circuit design at Hewlett Packard, Intel, and AMD. He is an industry expert on processor design, architecture, and implementation with a focus on power-performance-area (PPA) optimization and package technology. Naffziger has been the lead innovator behind many of AMD's low-power features and chiplet architecture. At AMD, Naffziger led the power optimization of CPUs and APUs (accelerated processing units), producing the Zen processor line of desktop, server, and notebook processors. He is responsible for many power management innovations at AMD and in the industry such as Adaptive Voltage and Frequency Scaling (AVFS) and adaptive clocking.
Register for Keynote with AMD's Sam Naffziger
---
Thursday, 9/22/2022 at 9:00 AM EST
Intel VP Wei Li Aims to Deliver AI Everywhere and to Everyone
Featuring Dr. Wei Li, VP/GM of AI and Analytics at Intel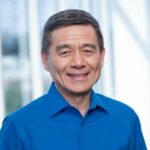 Wei Li is the VP/GM for AI at Intel where, for 20 years, he has been an award-winning technologist and leader and now directs their AI Everywhere initiative. Wei has always been at the cutting-edge of hardware and software as Intel transformed from a PC-based hardware company to a world-leader in data centers, cloud, mobile, and now AI solutions.
Register for Keynote with IBM Research's Dr. Wei Li
---
Friday, 9/23/2022 at 9:00 AM EST
Passing Storm or New Normal? How Should We Think of Today's Electronics Supply Chain?
Featuring Michael Knight, President of the Exponential Technology Group and Senior VP of Corporate Business Development at TTI, Jeff Newell, Senior VP of Products at Mouser Electronics, and Misha Govshteyn, CEO of MacroFab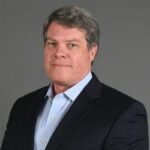 Michael Knight is President of the Exponential Technology Group (XTG) and Corporate Senior Vice President of Business Development at TTI Inc, a Berkshire Hathaway subsidiary. Michael has worked in the electronic components industry since the mid-1980s when he landed in Cupertino California and began his career adventure working for Western Microtechnology, a pioneer in semiconductor distribution. He has held a variety of national and global leadership roles in sales, marketing, operations, and general management, in both private and public companies.
Knight has a long history of service on the boards of directors for several of the associations that support the industry, and he currently serves on the advisory board for the Women in Electronics Association. He is also a member of the board of directors of Macrofab, an early stage, private equity and venture capital backed innovator/disruptor in the electronics manufacturing space.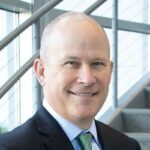 Jeff Newell is Mouser's Senior Vice President of Products and the Head of the Department. He leads a multi-faceted team that is responsible for supplier relationship management and engagement globally, pricing and inventory activities for those suppliers, and oversight of Mouser's Technical Support team. He joined Mouser in 2013 after 22 years at Texas Instruments in a variety of sales, marketing and operations roles. His last role at TI was Director of Sales Operations in the Americas, which included managing TI's distribution network and strategy, direct customer inside sales and service efforts, and the company's product information center.
Newell holds a Bachelor of Science in Electrical Engineering from Kansas State University and an M.B.A. from Southern Methodist University's Cox School of Business. He is a proponent of authorized distribution, spending time on the former National Electronic Distributors Association (NEDA) board of directors and as part of the team that created what is now the Electronic Component Industry Association (ECIA).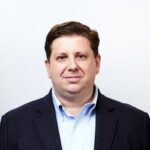 Since 2018, Misha Govshteyn has served as CEO at MacroFab, the world's first full-service PCBA cloud manufacturing company. Prior to MacroFab, Misha co-founded Alert Logic and helped build it into one of cybersecurity's largest SaaS companies. While serving as Alert Logic's founder, CEO, CTO, and CSO, he led several R&D, security research, and corporate development efforts, helping the company become a pioneer in cloud security for Amazon Web Services, Microsoft Azure, and Google Cloud. Through Techstars, he has mentored several successful startups, primarily in product and go-to-market strategies.
Register for Keynote with our Executive Panel from Mouser, XTG, and MacroFab